World Bank Group engages Sok Xing & Hwang to assist with compliance monitoring of IFC investment in Kenya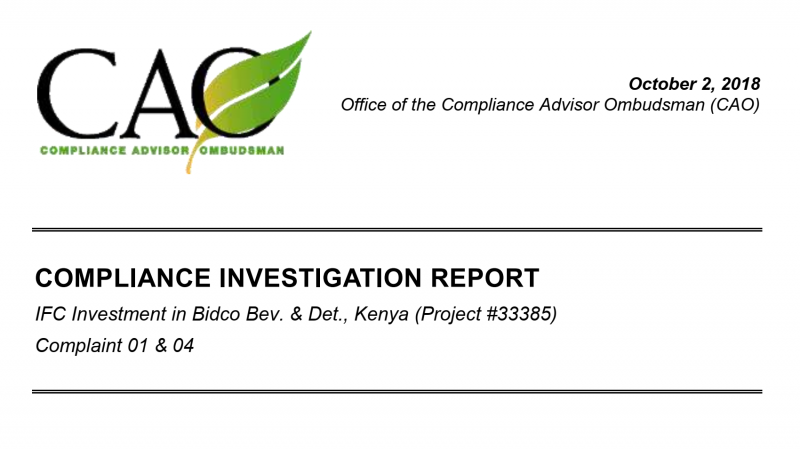 The World Bank Group's Office of the Compliance Advisor/Ombudsman (CAO) has engaged Sok Xing & Hwang to assist in the compliance monitoring phase for an investigation of an IFC investment in Kenya. The engagement represents an extension of the assistance Sok Xing & Hwang, represented by Senior Director Hans S. Hwang, has provided to the CAO since 2017.
IFC has an active project with Bidco Africa, a Kenyan private limited liability company that is one of East Africa's leading manufacturers and distributors of fast moving consumer goods. IFC committed a loan of up to $36.5 million to support the expansion of Bidco. After a complaint was filed on behalf of a group of former and current workers raising allegations related to labor and working conditions at Bidco, CAO commenced an investigation with assistance from Sok Xing & Hwang. In November 2018, CAO completed its investigation report related to Bidco. The case will remain open as CAO monitor's IFC's response to the investigation findings.
Sok Xing & Hwang serves on the expert panel for CAO investigations regarding IFC Performance Standards. The CAO is the independent recourse mechanism for the IFC and the Multilateral Investment Guarantee Agency (MIGA), the private sector arms of the World Bank Group. CAO oversees investigations of IFC/MIGA's environmental and social performance, particularly in relation to sensitive projects, to ensure compliance with policies, standards, guidelines, procedures and conditions for IFC/MIGA involvement.
A summary of the findings and investigation report is available at http://www.cao-ombudsman.org/cases/case_detail.aspx?id=248