Sok Xing & Hwang Presents on Litigation and Arbitration in Cambodia for New York State Bar Association – International Section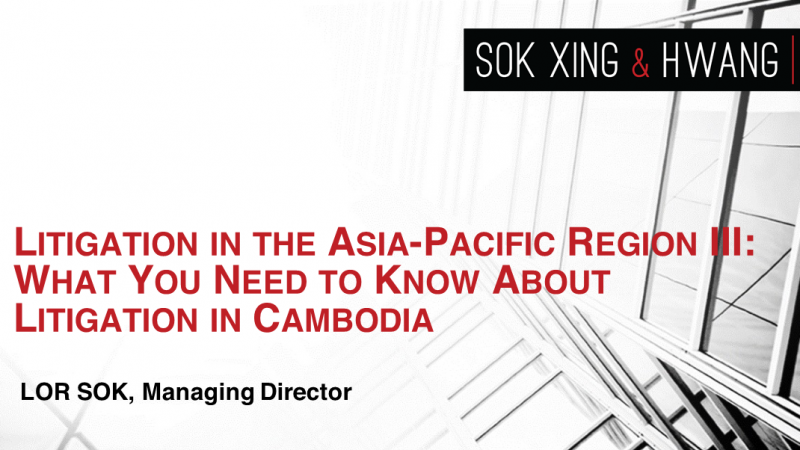 Mr. Lor Sok, Managing Director of Sok Xing & Hwang, in his capacity as a Chair of Cambodian Chapter of the New York State Bar Association (NYSBA) – International Section, delivered a presentation on litigation and arbitration for resolution of commercial disputes in Cambodia. Organized by NYSBA on 08 April 2022, the webinar was attended by approximately 100 participants from the United States, Asia and the Pacific, including Cambodia. He was joined by two other renown attorneys from Taiwan and Indonesia respectively, delivering on the litigation processes in their respective jurisdictions.
During the webinar, Mr. Sok​ introduced the essential procedures for the settlement of commercial disputes under Cambodian law and dispute settlement mechanisms, providing the comparison between litigation process and commercial arbitration process. The webinar is aimed at contributing to continued legal education of members of NYSBA, and promoting the work and multi-jurisdiction legal information sharing of NYSBA across the Asia Pacific, including in particular Cambodian lawyers and law students.